Want to quickly share something with others?
The PUSH SHARE feature makes it quick and easy to do so. And the Institute PUSH SHARE feature is better than Facebook because you get to detemine exactly who sees your shared content, not Facebook.
Clicking the PUSH SHARE tab reveals feature controls that make it quick and easy to send someone a link to content that you have uploaded.
GLOBAL MODERATORS can PUSH SHARE anyone's content.
When PUSH SHARING content, you can add a message to the notification email so the recipient knows why you are sending it to them. Perhaps you want them to post a comment on it, etc.
You can even preview your message to the recipients by clicking the PREVIEW MESSAGE icon.
When PUSH SHARING content, you can select other Institute members or non-members, compose your own group of people to send a notice to  and even select pre-configured groups of people to notify.
There are some pre-configured groups like the TAC that you can select and notify all members of the group at one time without even needing to know their Institute user names or email addresses.
You can also choose the PRIVACY LEVEL and when you choose "Shared Only," then no one can view your content except those people you shared it with.
You can also view a list of everyone that you shared content with by clicking PREVIOUS SHARES.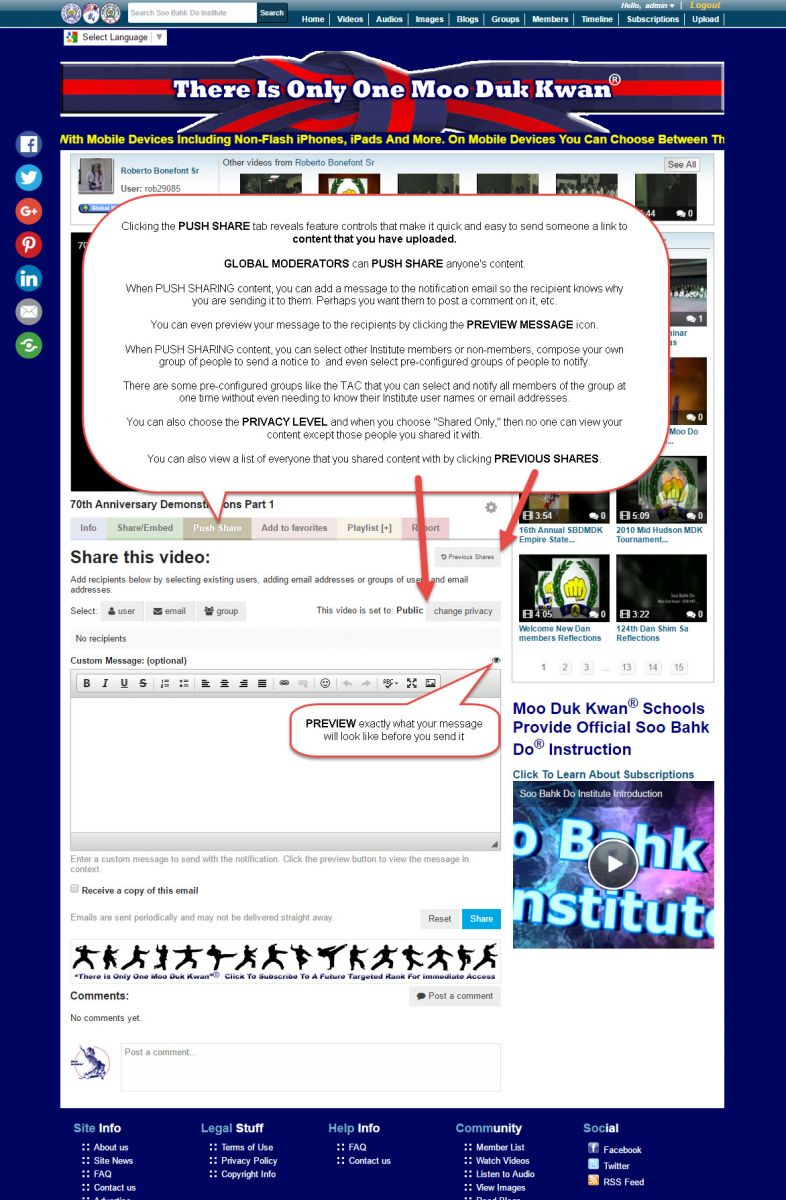 The PREVIEW feature shows you exactly what your message will look like to the recipients.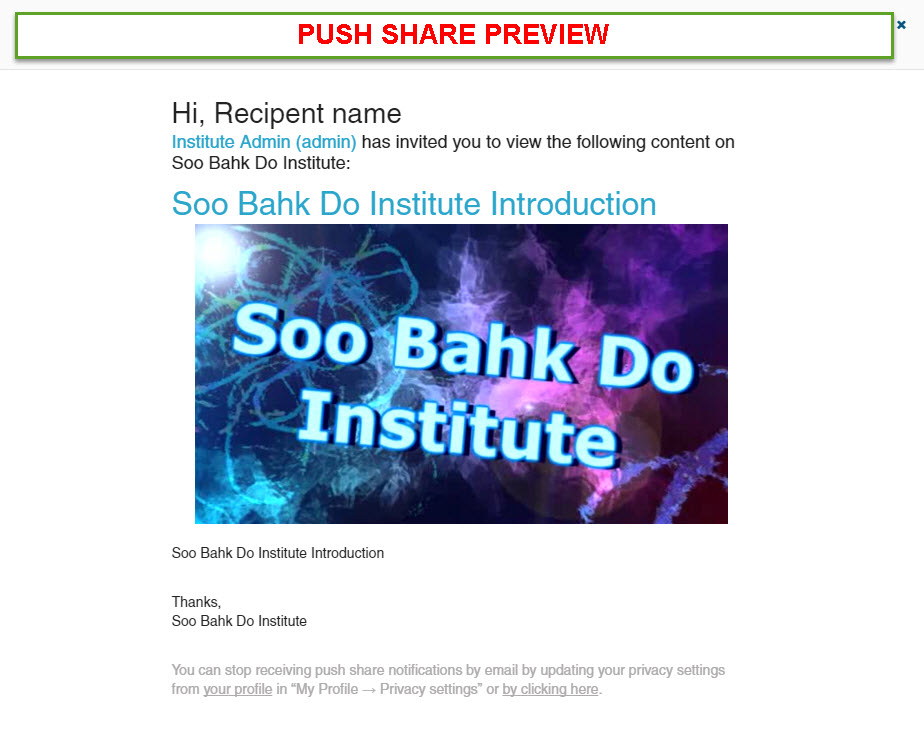 The PREVIOUS SHARES feature displays a list of all your previous shares.
Clicking the PREVIOUS SHARES button opens a popup window listing the dates that the content has been shared. Clicking on the VIEW link in the popup box displays the message that was sent to the recipients
When you check the box to receive a copy of your share at the time you are sending a PUSH SHARE, you will receive a copy of the message that you sent to your target recipients.