The Soo Bahk Do Institute server has a 1 gbs connection speed that is monitored and tested frequently.
Should you encounter issues with videos failing to load or stutterring during playback, then it is prudent to begin troubleshooting by testing the connection speed (bandwidth) from your location or mobile device to the Soo Bahk Do Institute server.
One way to test your local internet connection speed and its history is by using a tool that Google has built into YouTube: http://www.youtube.com/my_speed This tool will advise you of the average connection speed your ISP provides and provide insight into the bandwidth you typically have available.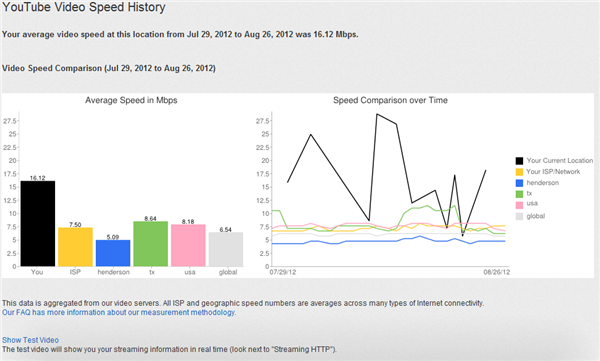 Another bandwidth checking tool that you can use is the site http://www.speedtest.net (or other similar services) where you can easily run several connection speed tests to determine your actual connection speed (bandwidth) from your location or device to the Soo Bahk Do Institute server located in Philiadelphia, Pennsylvania.
SpeedTest also has a mobile app for testing mobile device bandwidth as well. You will need to install the mobile app on your smartphone. The results are informative and the app stores a history of tests so you can compare your connection speed over time.
You can even compare your speed test results to those of other people who have posted their speed test results. This information provides insight into the quality and speed of internet connections being provided from your location.
You do not need to install any software from http://www.speedtest.net in order to run these tests, so if you happen to click on a button on the site that wants you to install software you can just backup.
Additional tests available at : https://www.measurementlab.net/tests/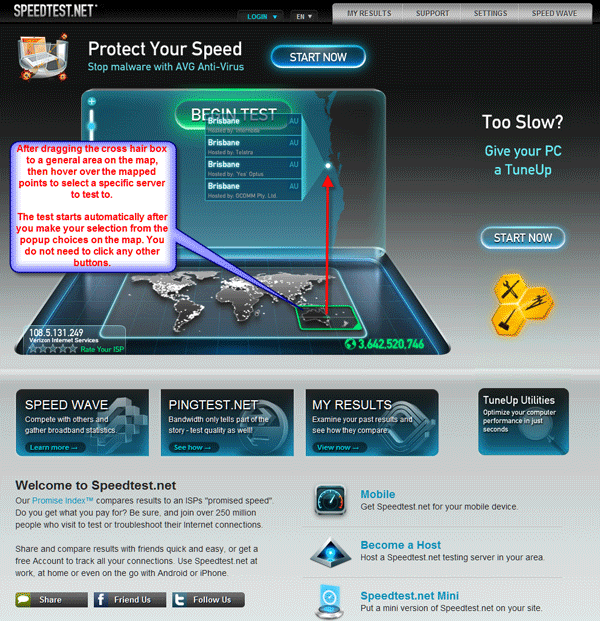 Should you discover that your internet connection speed is low or inconsistent (especially on mobile devices) you may be able to improve playback by selecting the 240p version of the video you are watching.
Select blogs category "Tutorials" for more tips on using features of the Soo Bahk Do Institute and check the Soo Bahk Do Institute Facebook page