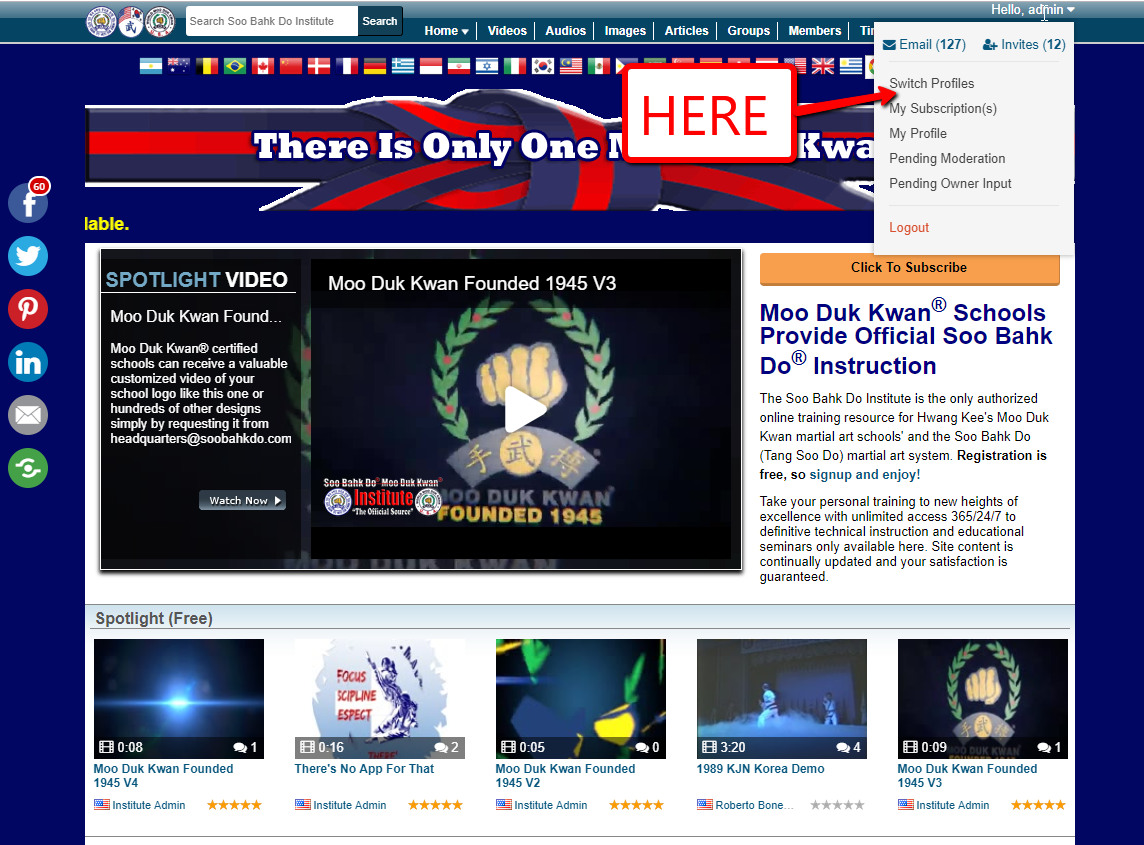 You can now manage multiple Soo Bahk Do Institute accounts (personal account, school accounts, etc.) with a single login.
When logged into the account that you want to serve as your main account, hover over "Hello" at the top right-hand corner of the screen and select SWITCH PROFILES.
Then connect all of your accounts and you can switch between them without logging in and out to do so.
School owners who are publishing content for students can now seamlessly manage a school account and a personal account.
Give it a try and let us know if you encounter any issue.