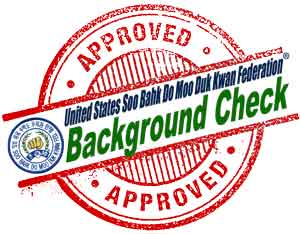 STEP ONE: SUBSCRIBE
(Choose appropriate subscription)
STEP TWO: APPLY
After activcating your subscription, then APPLY for your Background Check
(Use the big orange APPLY button on multiple pages)
STEP THREE: COMPLETE SAFETY TRAINING
(You will receive email link after applying for Background Check)
---
Question: I subscribed to the Background Check subscription on the Institute, but I never received any email.
Answer: Your subscription on the Institute is probably active, but you must still submit your application using the orange APPLY button on one of these pages:
The apply button will direct you to a very short form to complete and submit for the background check.
Takes 20-30 seconds to fill out and submit.
Unless you are notified otherwise, you can assume you passed the background check upon submission of your application.
You can request a copy of the background check if desired using the button on the same page as the APPLY button.
Within 24 hours after submission of your Background Check application you will receive an email link that directs you to the safety training course.
Keep the training link where you can locate it in case you need to start and stop during the training. Your personalized link will take you back to the training where you left off.
Should you encounter any issues, please contact Headquarters for prompt assistance.
headquarters@soobahkdo.com
(888) 766-2245